According to the requirements of shandong provincial quality and technology review and evaluation center "notice of on-site assessment of qualification certification of inspection and testing institutions" (no. 0116, 2018), 4 members of the evaluation team (group leader: zhao haifeng; Team members: the second round, Xie Xuguang, Yang Liankuan) according to the testing institutions aptitude assessment criteria, and a food inspection institution review supplemental requirements, in February 2018 3 solstice on February 4, 2018 in shandong Ann spectrum detection technology co., LTD. (trial) review was carried out.
The group leader: zhao haifeng; Panel members: zhou lili, xie xuguang, Yang lianyuan; Wang chuanggang, general manager of anpu testing company, zhang rentang, professor of food department of shandong agricultural university, sun tao, director of anpu testing technology, etc. During the review, the panel in accordance with the relevant provisions, refer to the system of my company's documents, personnel files, equipment, quality files, test report and other data, and through the questions from the audience, field test and sample test, comparison test, for my company's qualified personnel, facilities, equipment, confirmed, sample management, test method validation and the effectiveness of the conformity of the system files, and so on has carried on the comprehensive review.
FIG. 1 shows wang chuanggang's introduction of ammeter detection to the review group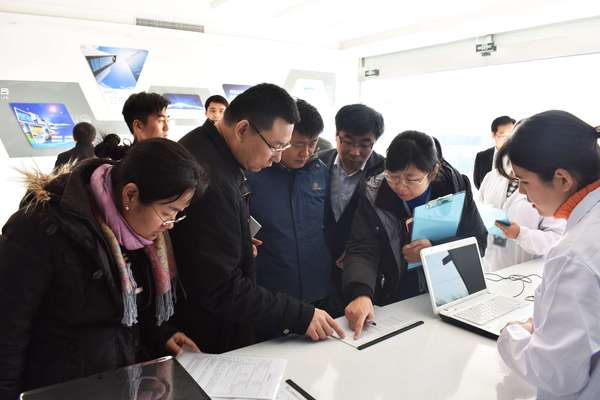 FIG. 2 shows the inspection team coming to the laboratory for on-site inspection

CMA(China Metrology Accreditation):China metrological certification. Only obtain accreditation certificate of the third party inspection agencies, are allowed to use CMA chapter on inspection report, by a survey report issued by CMA chapter can be used for product quality evaluation, achievements and judicial authentication, has the force of law. Metrological certification is an effective means to evaluate the testing capability of testing institutions in the industry. At the same time, it is also the market entry certificate of third-party testing institutions.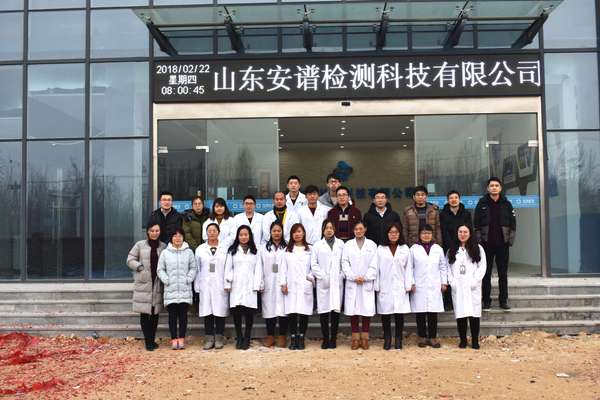 Ann spectrum detection by adherence to the staff attitude, diligence is not idle, his mind constantly consolidate foundation, improve skills, theory and practice, the combination of knowledge and skills, a total of progress, truly achieve the technical personnel inspection ability of the detection. In February 2018, Ann spectrum detection in the scene of the first CMA expert review, Ann still diligence "without spectrum detection, continuous improvement, for the first time through CMA certification testing project 6591 items, to extend my warm congratulations.