The morning of April 25, 2018, headquarters Tai'an City entity economy, economic cooperation bureau deputy director of the office of the cooperation division section chief xu, the municipal government office deputy section chief Peter, taian gold Xu Ruichao deputy director of the office of the control group, taian bank administration Gao Yang, visit shandong spectrum detection inspection instruction.
  Shandong toysun Ann spectrum detection technology director, director of the personnel administration department JiaoChengLiang section chief xu's warmly welcome the arrival of a line of leadership, and Ann spectrum detection platform for xu section chief introduction of the relevant situation, Ann spectrum with accurate data and fast speed and fair judgement and national service for the customer!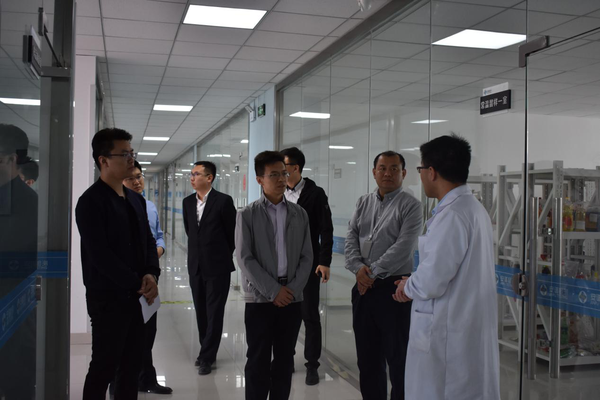 Technical director toysun introduce xu section chief line to the company's testing project, the Ann spectrum detection in food, agriculture, environment, health care products, pharmaceuticals, cosmetics, functional evaluation, mechanical and electrical products, chemical products, construction materials, toys, occupational health, nondestructive testing for the main business; Not only for food, pesticide residues in agricultural products, illegal additives, heavy metals, mycotoxins, microbiology, nutrition, physical and chemical composition (protein, fat, trace elements, vitamins, oligosaccharides, amino acids, organic acids), can also on soil, water quality testing item (106 full inspection).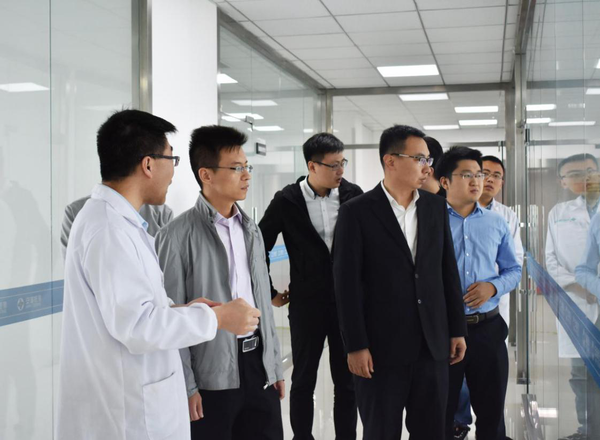 Toysun introduce led to the company's chief technology officer of large instruments and equipment, the project's first phase, the company is mainly of choose and buy is the global leader in the field of scientific services the game's fly the world's science and technology of precise instrument, equipped with the world's top testing instrument for the company, with a triple quadrupole liquid chromatography mass spectrometry, high performance liquid chromatograph, gas chromatograph, inductively coupled plasma mass spectrometry, atomic absorption spectroscopy, atomic fluorescence spectrophotometer, ion chromatography and other advanced testing equipment more than 300 sets.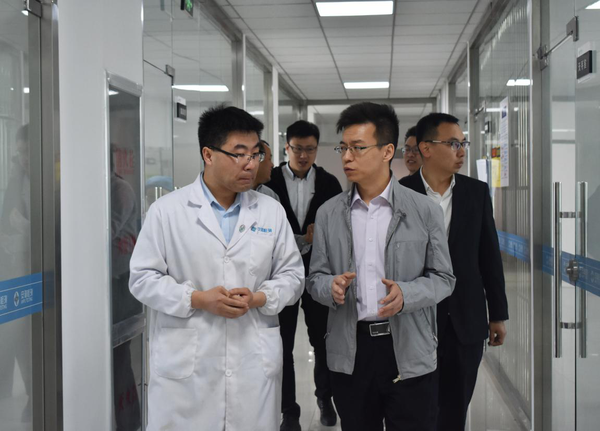 The real economy, economic cooperation bureau deputy director of the office cooperation division section chief xu gave full affirmation of Ann spectrum detection platform, said to Ann spectrum detection are full of confidence and look forward to the future development and direction, attaches great importance to the third party testing programs; And with the technical director sun tao related professional exchanges.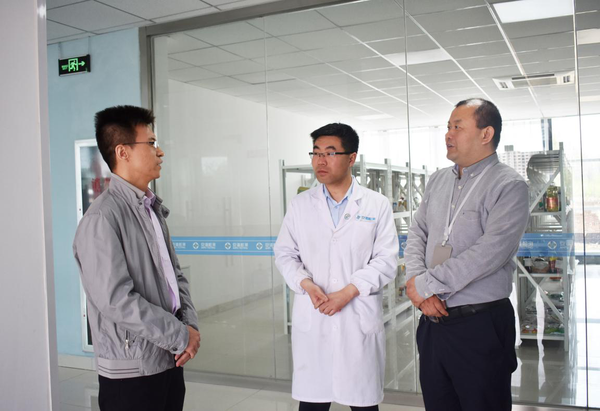 Section chief, xu Tai'an City real economy headquarters at all levels of leadership attention to Ann spectrum detection platform project, the subsequent will continue to follow up the project construction and development, solve the difficulties and problems appeared in the process of enterprise development.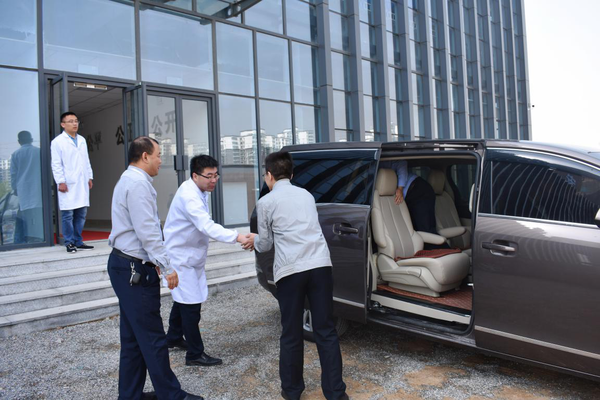 Behaves justly, scientific method, data accurate, service specification, don't forget to beginner's mind, to thank Tai'an City real economy headquarters leaders at all levels of care and support, Ann spectrum detection for a national inspection technology of the third party testing company efforts to struggle!