On the afternoon of April 10, 2018, li xixin, deputy secretary and mayor of Tai'an City municipal party committee; Song hongyin, member of the standing committee of taian municipal party committee, secretary general and director of the confidentiality committee of taian municipal party committee; Li chengshi, secretary of the party and industry committee and deputy director of the management committee of tai 'an hi-tech industrial development zone, and other leading groups attended the inspection and inspection of anpu to guide the work.
Wang chuanggang, general manager of shandong anpu detection, extended a warm welcome to li xixin, deputy secretary and mayor of Tai'an City.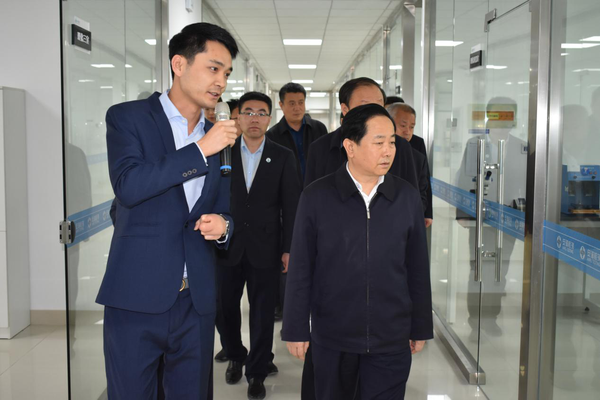 Spectrum detection chuan-gang wang, general manager of shandong Ann are Tai'an City vice secretary of municipal party committee and mayor of introduced Ann Li Xixin line spectrum detection instruments and equipment of the related situation: Ann spectrum testing laboratory in strict accordance with international standards ISO17025 requirements established, the experimental area of 4800 square, the project's first phase, the company is mainly of choose and buy is the global leader in the field of scientific service game's fly the world's science and technology of precision instruments and equipment, equipment for the company of the world's top testing instrument, liquid with a triple quadrupole mass combination instrument, triple quadrupole gc instrument and other advanced testing equipment more than 300 sets. Make the inspection result more accurate.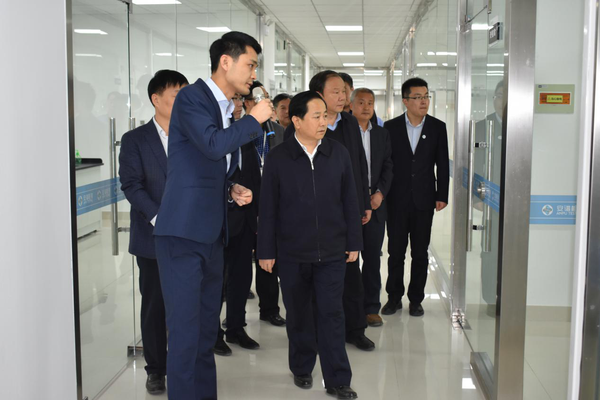 Chuan-gang wang, general manager also introduce Li Xixin mayor and shandong agricultural university jointly organized the "fusion between colleges to improve the quality of new momentum building taishan" BBS, is hereby established expert advisory committee, big health technology innovation center committee; It aims to help enterprises solve quality and production problems and achieve food safety and quality improvement and efficiency by means of quality inspection and quality certification through the school-enterprise joint platform.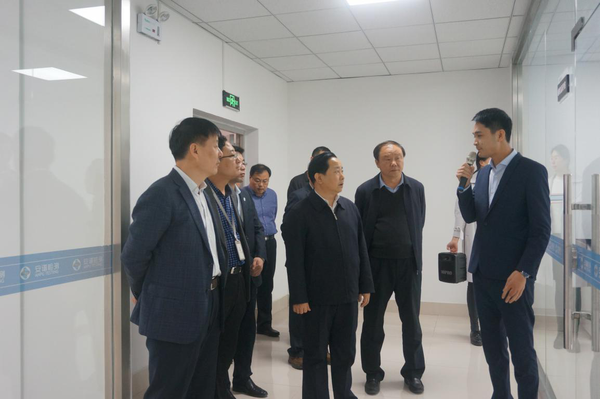 And the inspection and testing industry has its particularity, both opportunities and challenges coexist! The company will strive to become the best testing service platform in the world by adhering to the principle of advocating morality, preciseness, conscientiousness, fairness, honesty and self-discipline and focusing on customers.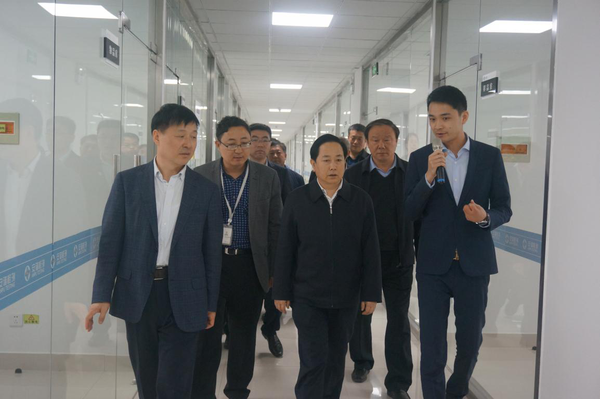 Li xixin, deputy secretary and mayor of Tai'an City, also raised the issue of food inspection and testing, and expressed his expectation and recognition for the future development of ampu testing.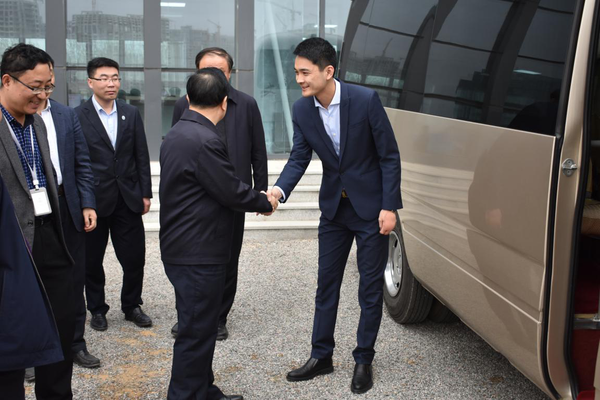 Behaves justly, scientific method, data accurate, service specification, don't forget to beginner's mind, thanks to the city leaders concern and support, Ann spectrum detection for a national inspection technology of the third party testing company efforts to struggle!